Company Profile
KOVO Ltd.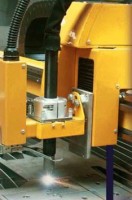 Welcome to KOVO Ltd. Raslavice.
The company was founded in 1991.
Our company has a long tradition of production of boilers and heating equipment dated even in 1950. In the manufacture of boilers, we specialize in central heating boilers for domestic and smaller production units and institutions up to 50 kW. We manufacture boilers for biomass / Pellet,Bio pellet / and other solid fuel / Briquettes,Coal, Wood /.
Another area where production deals with our company is a wide palletizing technology for use in the storage and transport a buffer.
Quite a substantial amount of production takes us to manufacture various traps for live trapping and cages.
We are also suited for production of different pressed parts and welded constructions.
We process mainly metal, steel profiles and wire.
The production technology consists of advanced machinery.